Hello everyone! Here's a look at the newest devotional kit, Just In Time, from ByTheWell4God! Be sure to watch the unboxing video below to see what all comes in the kit and some of the other new items that Lori has in her shop!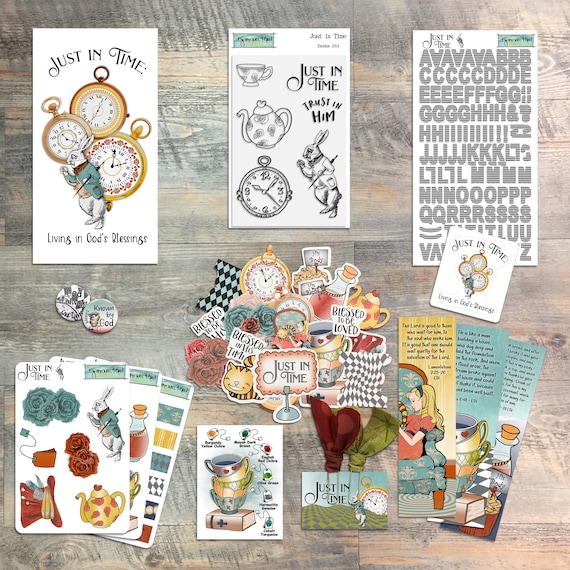 This kit comes packed full of all kinds of fun goodies to use as you journal through the devotional content about God's blessings. In case you need even more, there are some coordinating alpha stickers and stamp sets available also.
If Lori wasn't amazing already, she also put together some color swatches of Faber Castell Big Brush Markers and Neocolor ii Crayons that coordinate with this month's kit!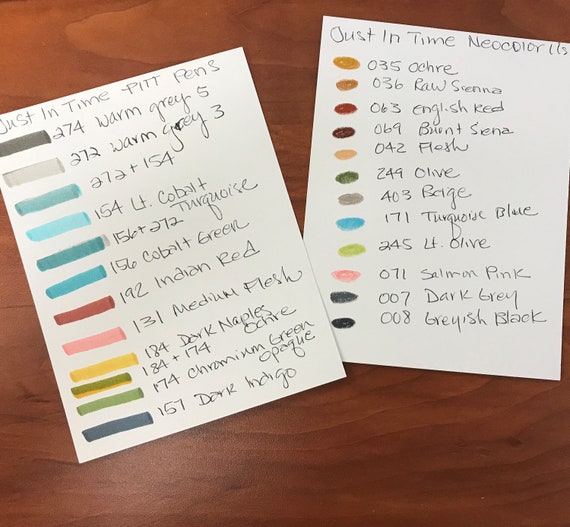 Grab this kit if you haven't already and stay tuned for some process videos throughout this month as I work through the devotional.
PRODUCTS (affiliate links)

BTW4G Big Brush Marker Sale
Shop at:
MISC

BTW4G Clockwork Clear Alphas
Shop at:
MISC

BTW4G Clockwork Tile Alphas
Shop at:
MISC

BTW4G Just In Time Kit
Shop at:
MISC

BTW4G Stamp Sets
Shop at:
MISC

Delicata Rose Gold Ink Pad
Shop at:
MISC

NeoColor II Crayons
Shop at:
MISC
Until next time!
❤ Lindsey